Heinz Launches Meatless Burgers & Mince "Powered by Beanz"
Read more
Inputs
The rapid growth of the alternative protein industry has opened new frontiers for input suppliers. Consumer goods and food processor companies are racing to discover and ensure their supply of key resources ranging from bulk and specialty ingredients to new technology and equipment. Whilst demand is high, the future needs of these companies can be hard to predict.
challenge
Proactive exploration
Besides the high demand, the competition is - as it always has been in this field - intense: customers expect to pay the lowest margins possible. In addition, future industry winners not only need to invest in high-scale production to cover buyers' existing requests, but must also prioritize future exploration in order to predict and meet the rapidly changing needs of end consumers.
opportunity
Immense potential
There's an immense potential in alternative proteins for ingredient companies, from tapping into underutilized raw materials that can serve the industry to transforming existing commodity ingredients into value-added solutions. Looking beyond ingredient suppliers, machinery companies also have their part to play in developing infrastructure capable of carrying the alt protein industry into the future. From fractionation and extrusion equipment to bioreactors, the opportunities are countless.
Featured case

Technology scouting for novel binder and fat ingredients
Client: TOP 10 GLOBAL FMCG
Our client wanted to explore how they could differentiate their plant-based meat products.
Key topics

We help you connect the dots from ingredients to equipment so you can confidently navigate the future of meat and dairy every step of the way.
Ingredient optimization
Novel raw ingredients
Crop development
Fermentation

Bioprocess design

Extrusion
Value added ingredients
Host strain development
Cell line development
Target molecule selection
Biomass
Feedstock
Scaffolding
Cell media
3D printing
Binders & stabilizers
Novel protein
Fats & oils
High-moisture
Shear cell
Flavors
Coloring
Preservatives
Our consulting solutions
Understand
Get an in-depth overview of the latest innovation from ingredients and technologies to end-products.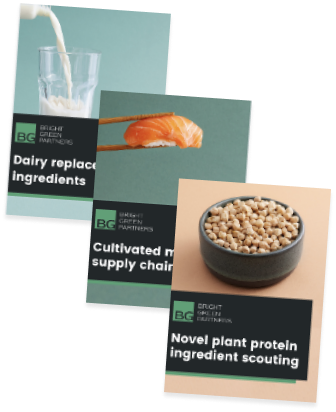 Plan
Assess new business operations, gain an understanding of future scenarios, and form a plan for your market entry.
Build
Turn your ideas into reality through techno-economic assessments, facility design and product formulation.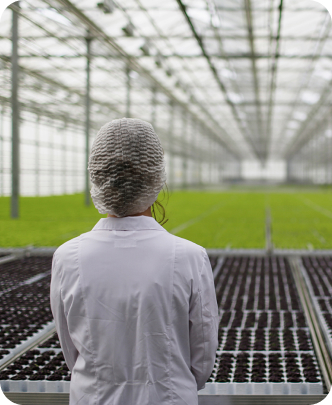 Take Action

Sign up to Expert Network
Join the largest freelance network of 1000+ alternative protein professionals. We engage with our members as and when needed, via 60-minute paid expert calls or short-term collaboration on projects.
Join Expert Network