Food-importing countries will need to invest in alternative protein (animal product replacements) industry parks if they want to maintain food security.
The global demand for meat is expected to increase significantly by 2050, and traditional meat production methods won't be able to keep up.
Alternative protein sources, such as plant-based proteins, fermentation-derived ingredients and cultivated meat, will need to be developed to meet this demand.
As several countries have already begun investing in plants that produce alternative proteins, newcomers can now learn from the best practices. We spoke with Floor Buitelaar, Managing Partner of Bright Green Partners, about the current state of food parks.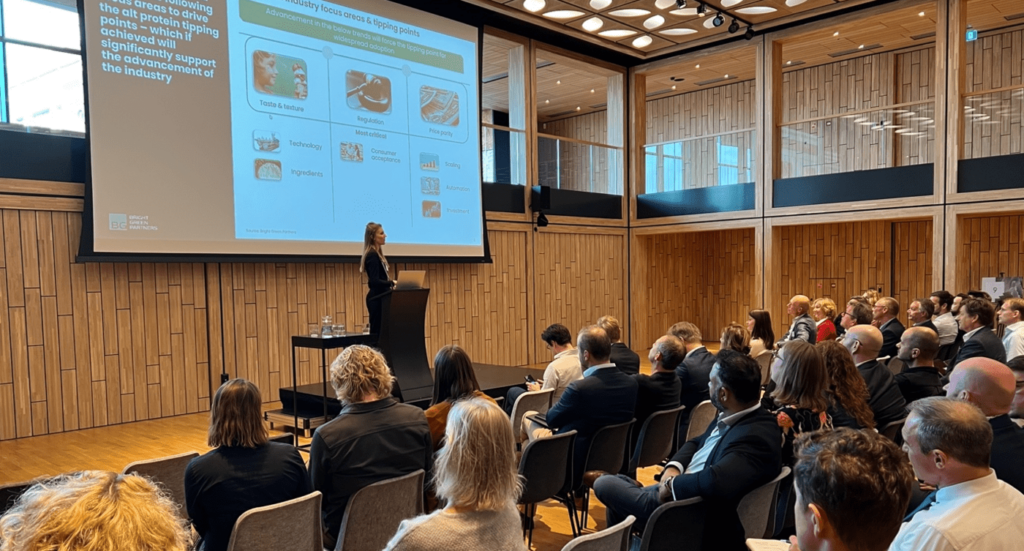 What makes governments interested in the alternative protein industry?
There are numerous reasons that governments around the globe are interested in investing in the rapidly growing alternative protein industry.
For starters, it creates jobs and strengthens the economy while preparing the country for future trends.
Additionally, younger consumers demand these products as they become more conscious about sustainability.
Lastly, governments want to reduce their dependence on other nations by investing in new agricultural technologies.
This is especially true for countries that mainly import conventional livestock products.
Why are countries that import livestock particularly interested?
Countries that import livestock products are too dependent on exporting countries, which is only expected to increase in the future due to climate change, water shortages, population growth, supply chain instabilities, and other factors.
To prevent this from happening, it's crucial for importing nations to begin taking measures now to build a new economic sector.
It's important to realize that manufacturing alternative meat and dairy is fundamentally different from traditional options.
Consequently, the rise of these innovative solutions may have a drastic effect on how we cultivate food, making governments less stationary and giving them the opportunity to establish an entirely new industry.
For example, setting up bio-fermentation facilities in Singapore - a region that doesn't have much arable land - could turn the country into a hub for food production and exporting.
However, developing a food cluster to create an entirely new alternative meat and dairy industry can take years; hence, it is critical to get started in time.
Which countries are at the forefront of producing alternative proteins?
There are several examples of governments and industry clusters successfully working in the field of alternative proteins, such as Singapore, Israel, and the Netherlands.
These success stories show how to use limited land, water, or other resources efficiently, create a food innovation culture, and manage the interplay of academia, industry, and the government effectively.
This type of collaboration between different ecosystem partners is often referred to as the "triple helix model of innovation".
In addition, not only do they learn from best practices and benchmarks, but these successful governments also have associations that coordinate cluster efforts between the individual food industry parks.
Some examples of this are organizations like Foodvalley and The Protein Cluster of the Netherlands.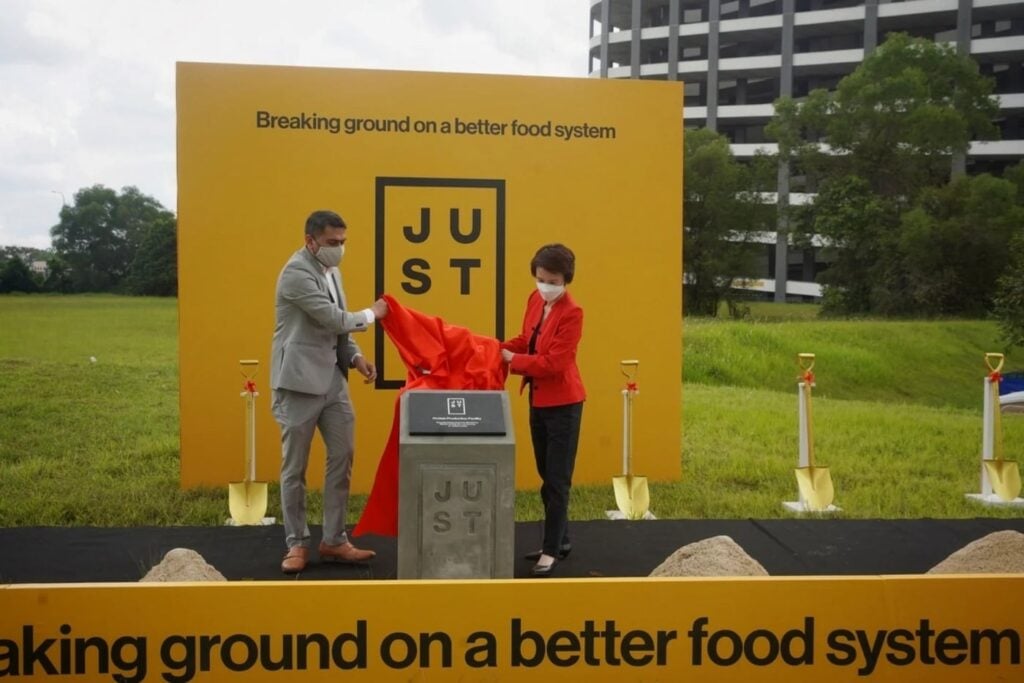 What does a thriving alternative protein industry cluster look like?
There are many challenges to creating a new food park from scratch, as several factors need to be considered.
First, it is essential to have a small, agile team coordinating all efforts while also performing program management, partnering with other businesses, building infrastructure, attracting and developing talent and enabling an innovation culture.
Second, depending on the country and function of the food park, various technologies, value chain steps, ingredients, products, and business models should be considered. In this process, it is essential to involve topic experts.
Furthermore, every industry park must have a unique selling point (USP) to set itself apart from other parks and draw in top talent, partner organizations and investments.
What services does Bright Green Partners offer to help governments with their alternative protein journey?
We offer a comprehensive range of services for alternative protein production facilities that few other consultancies can match. And we're there to support our clients every step of the process.
Typically, we join the client's core team early on to provide insights into the challenges and opportunities of the alternative protein industry and to overcome any foreseeable obstacles.
At this phase, we provide services such as technology and market assessment and strategy development.
Afterwards, we bring in our facility development and operational expertise which starts with a techno-economic assessment, followed by conceptual design.
Once this is complete, we hand over the work to engineering and construction firms so they can handle the detailed engineering and construction phases of the project.
We're dedicated to supporting our clients every step of the journey, and we strive to build long-term relationships. This way, we can not only deliver on agreed project objectives but also support our partners with whatever questions they may have on an ad-hoc basis.
About Floor Buitelaar
Floor is the Co-Founder and Managing Partner of Bright Green Partners, a global consulting house focusing on alternative proteins.
Before starting BGP, Floor had gained 7 years of experience in the food industry as a consultant and ecosystem leader.
Notably, she played an integral role in developing The Protein Cluster - one of the largest alternative protein ecosystems globally.