Precision fermentation has unlocked the potential to create organic molecules indistinguishable from their animal-derived equivalents. By harnessing the power of microorganisms, companies are able to create a range of high-value ingredients and products that are more sustainable, nutritious, and ethical than their traditional counterparts.
While the concept of precision fermentation may be new to some, it has become a mainstay technology for many companies in the food and beverage industry. Furthermore, recent innovations in science and technology have enabled new levels of creativity in the sector, from the production of specialty ingredients that can be used in plant-based cooking to opening up a whole new world of alternative protein sources.
So what is the current state of the precision fermentation market in 2023? And are there any successful precision fermentation companies leading the way in the alternative protein industry?
In order to address these questions, we will explore some of the most significant food categories that utilize precision fermentation technology and highlight innovative companies that have gained recognition in these areas.
We've made sure to include a diverse range of products, from precision fermentation ice cream, through specialty ingredients like animal fats, to honey made without the bees.
And we'll start with the category that's currently dominating the sector.
Precision fermentation dairy
Milk is a key ingredient in many food products that consumers purchase on a daily basis, including cheese, butter, cream, yogurt, milk, buttermilk, condensed milk, dried milk, whey powder, ghee, ice cream, cakes, fortified bread, etc.
The complex mixture of proteins, fats, and sugars contributes to the unique properties and functionalities of milk as an ingredient. Casein and whey, for example, are essential factors in the curdling of cheese and the structure of yogurt, whereas the fat from milk can produce rich and decadent ice cream.
Given the ubiquitous nature of milk in the food industry, it's a prime target for plant-based alternatives. Nevertheless, whereas the plant-based milk category has demonstrated impressive growth, challenges remain when attempting to replace milk as a functional ingredient, particularly in the production of numerous dairy products.
Precision fermentation companies, therefore, are presented with a unique opportunity to provide more sustainable and ethical options without sacrificing taste, texture, or functionality. It is perhaps not so surprising then that the dairy category currently dominates the precision fermentation market, with several precision fermentation companies focusing on milk proteins specifically.
Precision fermentation milk
Headquarters: Tel Aviv, Israel
Founded: 2019
Founders: Aviv Wolff & Ori Cohavi
Funding: $131.3M
What sets ReMilk apart from the saturated milk alternative market is its focus on creating a product that is identical to conventional cow's milk in terms of composition and taste. This approach allows ReMilk to appeal to a wider audience, including consumers who may be hesitant to make the switch to a dairy-free substitute.
Innovative bioreactor design and optimized production processes have meant that ReMilk has managed to scale up its production faster than many of its competitors. ReMilk's partnerships with major food and beverage companies, including CBC Group and General Mills, continue to accelerate the brand's growth and demonstrate the market demand and potential for its products.
Additionally, ReMilk is among nine precision fermentation companies to join the freshly-formed Precision Fermentation Alliance. Its members have made a commitment to boost the expansion of the precision fermentation industry by means of communication, research, advocacy, regulation, and outreach to stakeholders across the globe.
Precision fermentation cheese
Headquarters: Berlin, Germany
Founded: 2018
Founders: Britta Winterberg & Raffael Wohlgensinger
Funding: $54.3M
Archaeological findings have shown that cheese and its production were depicted on Egyptian tomb murals dating back over 4000 years. Millennia exploiting dairy to finetune cheesemaking has made these dairy products challenging to replicate using plant-based alternatives.
Rather than mimicking cheese, therefore, Formo has chosen to recreate it, from the molecules upwards. After harnessing microbes to produce milk proteins, the precision fermentation company isolates and blends them with plant-based fats before using heat and enzymes to coagulate the broth, turning it into curd. Conventional cheesemaking processes can subsequently be used to create a range of different cheeses, including many fresh and aged cheeses that are popular in Europe.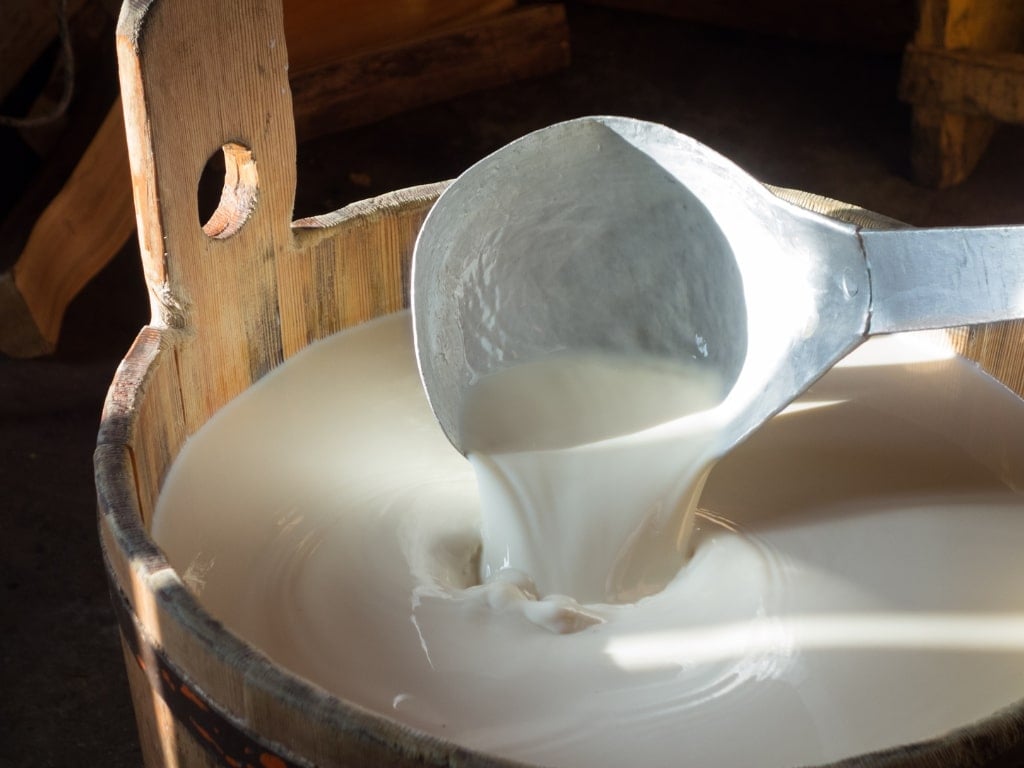 The company has received significant attention from investors and the media and is seen as a leading player in the rapidly growing precision fermentation cheese market.
Precision fermentation ice cream
Headquarters: Berkeley, California, United States
Founded: 2014
Founders: Perumal Gandhi & Ryan Pandya
Funding: $711.5M
Another member of the Precision Fermentation Alliance, Perfect Day received regulatory approval for its whey protein in 2019. This achievement demonstrated that animal-free dairy protein can meet the safety and quality standards set by the FDA and set a precedent for other precision fermentation companies.
Shortly afterward, Perfect Day launched its first product: ice cream. Since then, Perfect Day's focus on strong partnerships with consumer brands, food service businesses, and enterprise biology companies has set it apart from its competitors in the precision fermentation space.
While its precision fermentation-derived ice cream is currently only available in select markets, the company has plans to expand its production and distribution in the coming years. If you're based in the US, you'll also benefit from the wide range of Perfect Day products already available to buy, from milk chocolate to protein powder.
Precision fermentation eggs
Eggs are an essential ingredient in numerous beloved dishes, such as fluffy soufflés and velvety hollandaise sauce, and their versatility adds crucial functionality and flavor to a diverse range of food products.
While there is now a range of plant-based egg substitutes suitable for a variety of applications, challenges remain in the development of stand-alone egg replacements that provide almost all of the same functionalities as conventional eggs. The vast array of proteins in eggs offers abundant opportunities for precision fermentation companies.
Headquarters: South San Francisco, California, United States
Founded: 2015
Founders: Arturo Elizondo & David Anchel
Funding: $239.8M
One company that is working on developing precision fermentation-derived egg proteins is The EVERY Company. The brand's egg proteins are designed to be used in a wide range of applications, including baked goods, mayonnaise, and other food products that traditionally rely on chicken eggs as an ingredient.
Furthermore, skyrocketing prices and dwindling egg supplies due to the avian influenza virus have encouraged manufacturers to replace conventional eggs with precision fermentation-derived ingredients produced by EVERY.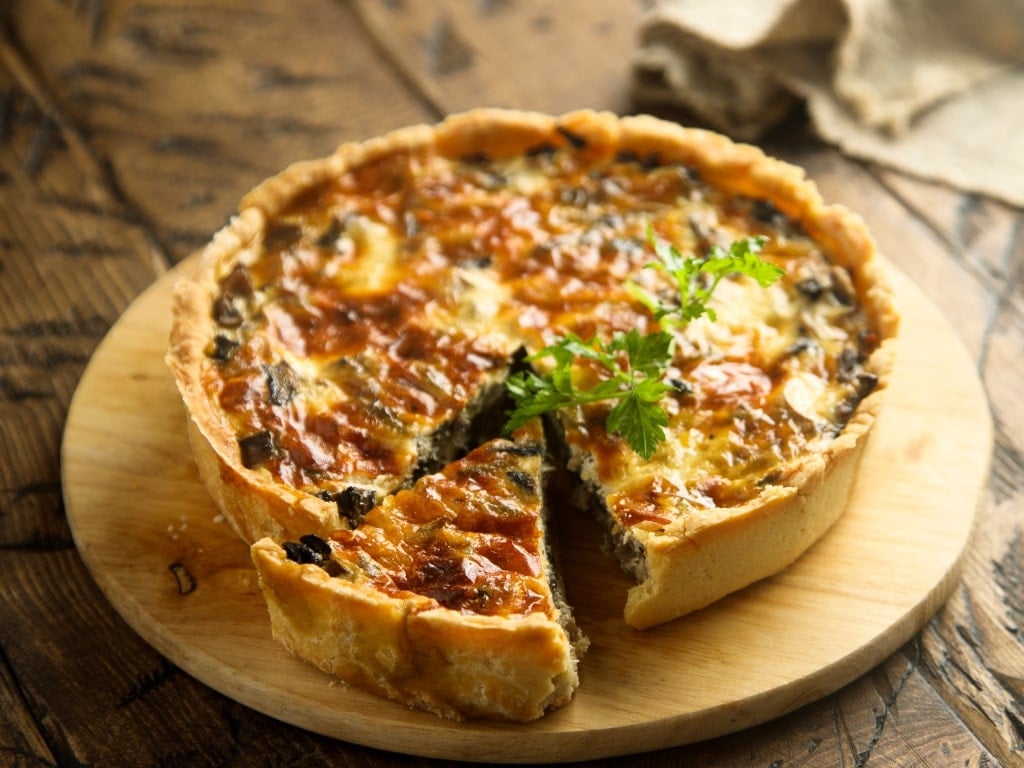 The brand has also received significant attention and investment from venture capital firms and other investors; the announcement that Anne Hathaway invested in the precision fermentation company came as EVERY scales up following 7 years of R&D, having recently launched 3 products in just 12 months.
Precision fermentation honey
Honey adds a distinctive sweetness and complexity of flavor to sweet and savory dishes. In addition, it contains beneficial compounds such as antioxidants and antimicrobials, making it a valuable ingredient in food manufacturing.
Through precision fermentation, microorganisms can be programmed to produce the same compounds found in honey using plant-based feedstocks, resulting in a product that closely mimics the taste, texture, and nutritional properties of honey. It can also play a key role in reducing the environmental impact of conventional honey production, which is a critical consideration given the declining bee populations and other challenges associated with it.
Headquarters: Oakland, California, United States
Founded: 2020
Founder: Aaron M. Schaller & Darko Mandich
Funding: $9.4M
MeliBio has made significant strides in expanding its reach and recognition; after a successful launch in the US, the company has recently partnered with Narayan Foods, one of Europe's largest organic food producers, enabling MeliBio to introduce its plant-based honey alternative to a broader audience.
MeliBio's commitment to sustainability and innovation has also earned it major recognition in the food industry; its product was named the SIAL Innovation Selection 2022, a highly esteemed food innovation award. Jim Greenbaum, the executive producer of The Game Changers and Seaspiracy documentaries, is the latest addition to MeliBio's portfolio of investors in a recent funding round that secured them $2.2 million.
Precision fermentation animal fats
Precision fermentation-derived animal fats have several advantages over traditional animal fats. Firstly, the fats can be customized (e.g. to reduce saturated fat content, increase stability, etc.) to meet the growing demand for healthier and more nutritious food products. Secondly, they require far fewer resources. And thirdly, they are free of contaminants and pathogens that can be present in traditional animal fats.
This makes them a promising target for precision fermentation companies looking to replace animal fats in a wide range of food products, including baked goods, confectionery, and fried foods. They also hold huge potential in the creation of hybrid alternative protein products since they can be designed to produce specific functionality.
Headquarters: Göteborg, Vastra Gotaland, Sweden
Founded: 2015
Founders: Anastasia Krivoruchko, Florian David & Jens Nielsen
Funding: $5.8M
Melt&Marble can mimic any fat structure and create new and better fats for the global food industry. Recently, the company has developed a prototype fat that has a similar mouthfeel and melting profile to beef fat, a key element in the creation of authentic beef alternatives.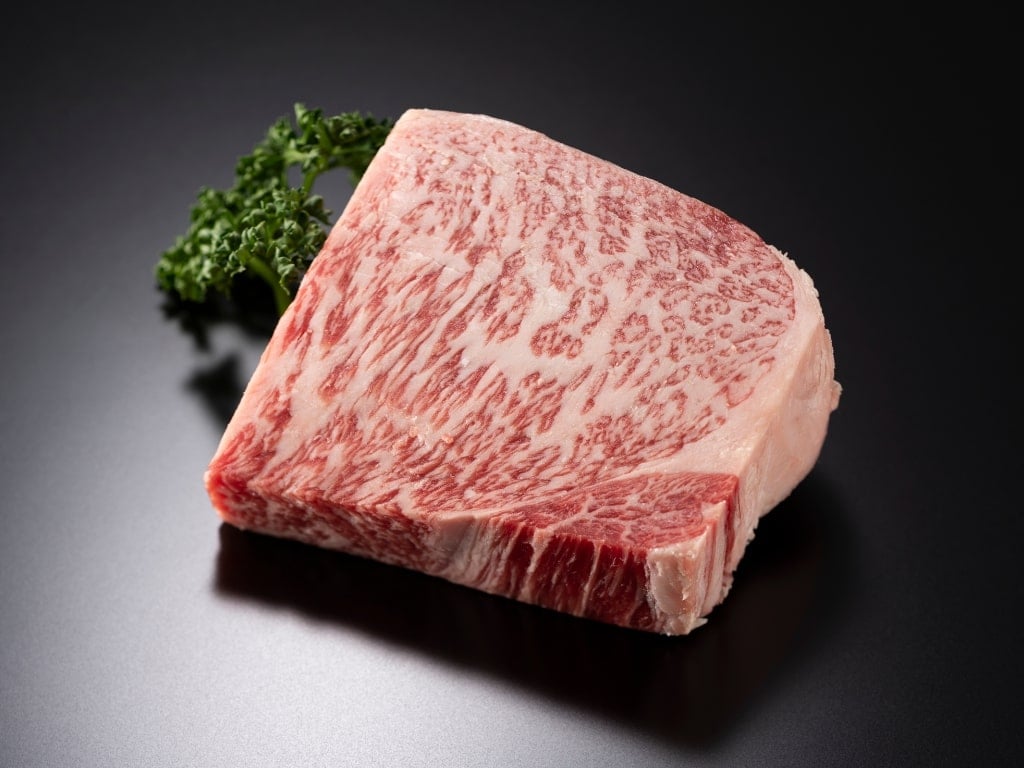 The company employs synthetic biology and metabolic engineering techniques to develop unique yeast strains. The process involves repeated engineering cycles and high-throughput screening, which enable Melt&Marble to design and refine yeast cells to produce a variety of fats.
In May 2022, Melt&Marble closed a seed funding round securing €5 million. The funding will help to accelerate the precision fermentation company's ambitious goal to scale up production and expand its team.
Achieve your own success
Precision fermentation technology is rapidly advancing, with numerous companies exploring its potential to create animal-free proteins, fats, and other ingredients. While some precision fermentation companies, such as those mentioned above, are already demonstrating promising results and making strides toward market success, many others are still in the R&D phase.
As the precision fermentation industry continues to grow and evolve, it can be challenging to navigate the field and make sense of the rapidly increasing knowledge and technology. To effectively transform the wealth of information into a high-level strategy and stay ahead of the competition, reach out to us at Bright Green Partners.
As the leading consultancy specializing in alternative protein technologies, our deep industry knowledge and experience in precision fermentation can provide invaluable insights and help guide your company's journey toward success in this exciting field.