Lab-grown meat has the potential to change the future of food. It doesn't just mimic the look and taste of meat, it is meat. Meat that's more sustainable, clean, nutritious, and ethical.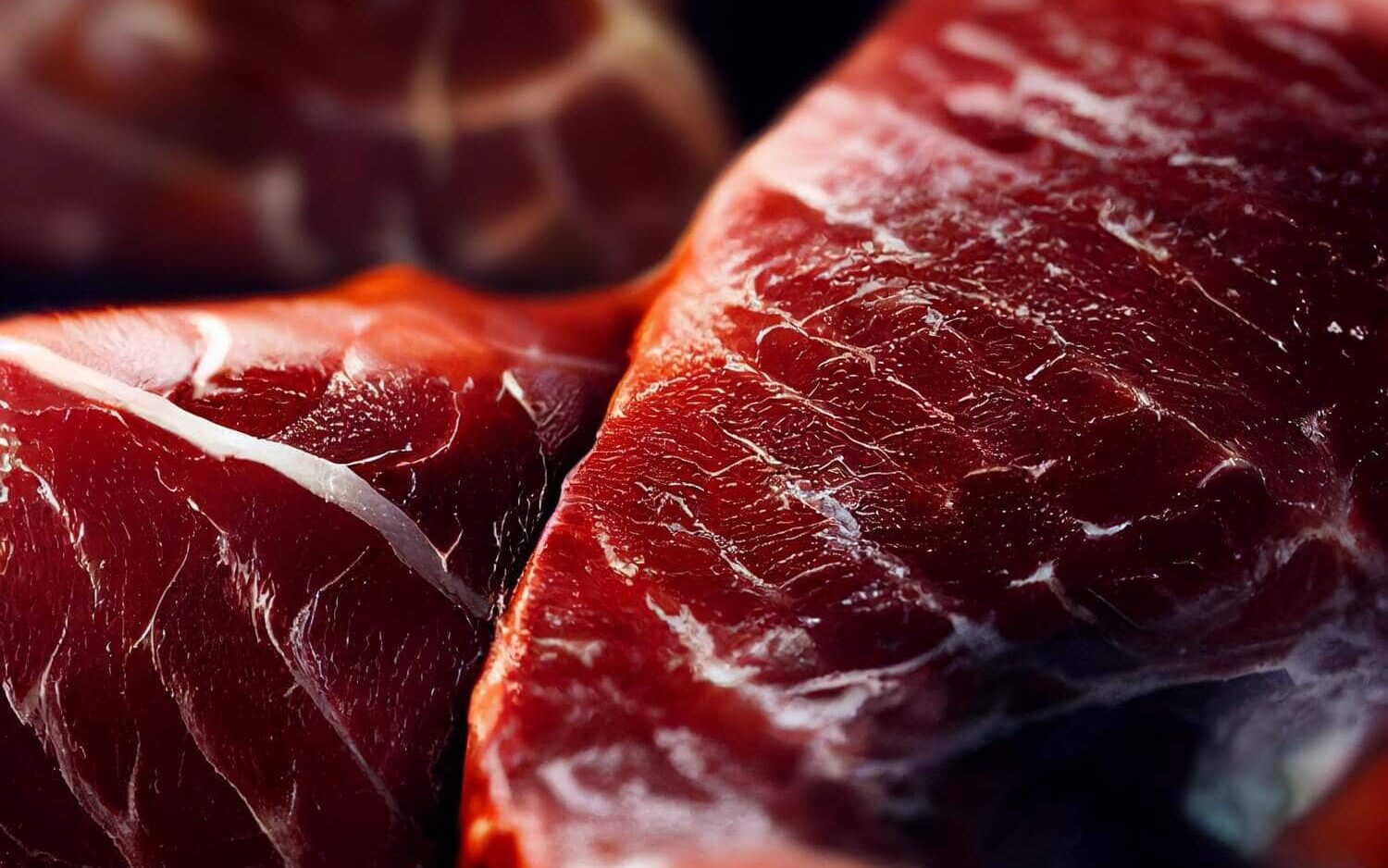 But for all of the media hype, lab-produced meat is yet to appear on supermarket shelves.
So what is the current situation regarding lab meat in 2022, are there actually any successful lab-grown meat companies?
To help cut through the noise, we've put together a list of some of the companies that are using lab-produced meat technology in meaningful ways and showing real potential in bringing their products to market.
To be included on our list, companies had to demonstrate that cultivated meat technology was a core part of their business model and future success. We've also made sure to include a diverse range of cultured meat such as lab-grown chicken, beef, and even foie gras.
Lab-grown beef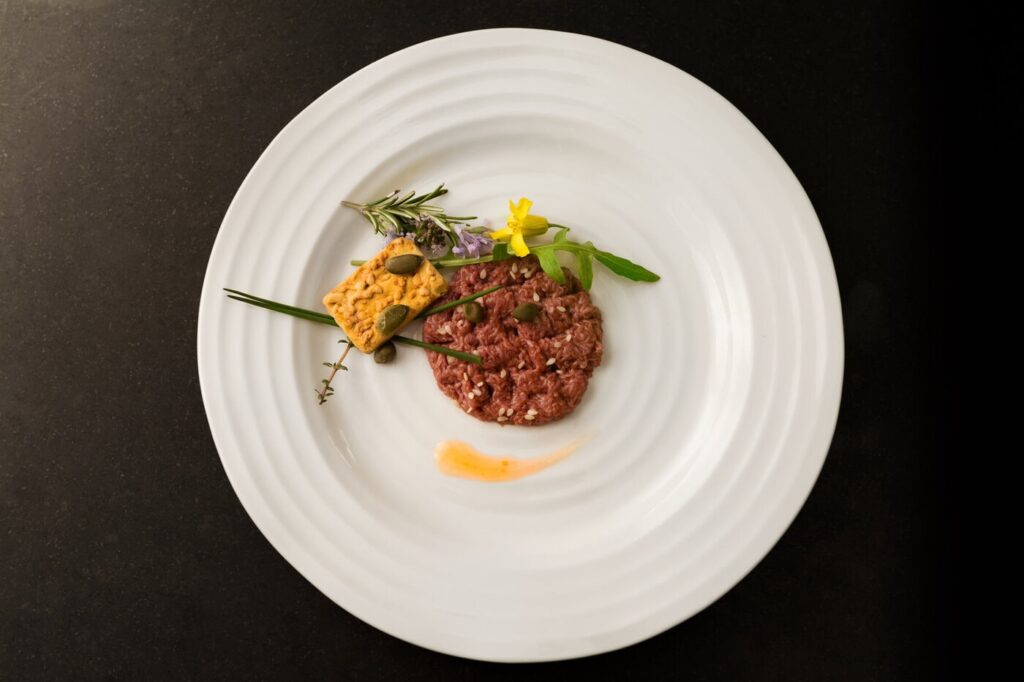 Large cuts of meat, such as steak, have been notoriously difficult to reproduce using fermentation and plant-based techniques.
So it comes as no surprise that cultivated beef dominates the synthetic meat market; cultivation technologies offer an opportunity to produce a product that tastes and performs exactly the same as conventional beef.
So which lab-based meat company is succeeding in beef?
Headquarters: Rehovot, Israel
Founded: 2017
Founders: Didier Toubia & Prof. Shulamit Levenberg
Funding: $119.4M
Aleph Farms cultivates steaks directly from the cells of a living animal.
They certainly boast a lot of accolades; not only did they produce the first lab-grown beef steak in 2018, but they were also the first to grow meat in space in 2019 - to infinity, and beyond!
To answer the growing global population's nutritional demands while protecting precious natural resources, the company set up Aleph Frontiers.
This deep tech incubator is driving innovation for novel cell-grown meat and emerging technologies. The company also has a diverse board of experienced advisors including Leonardo DiCaprio and Karen Nyberg, the 50th woman in space.
Lab-grown chicken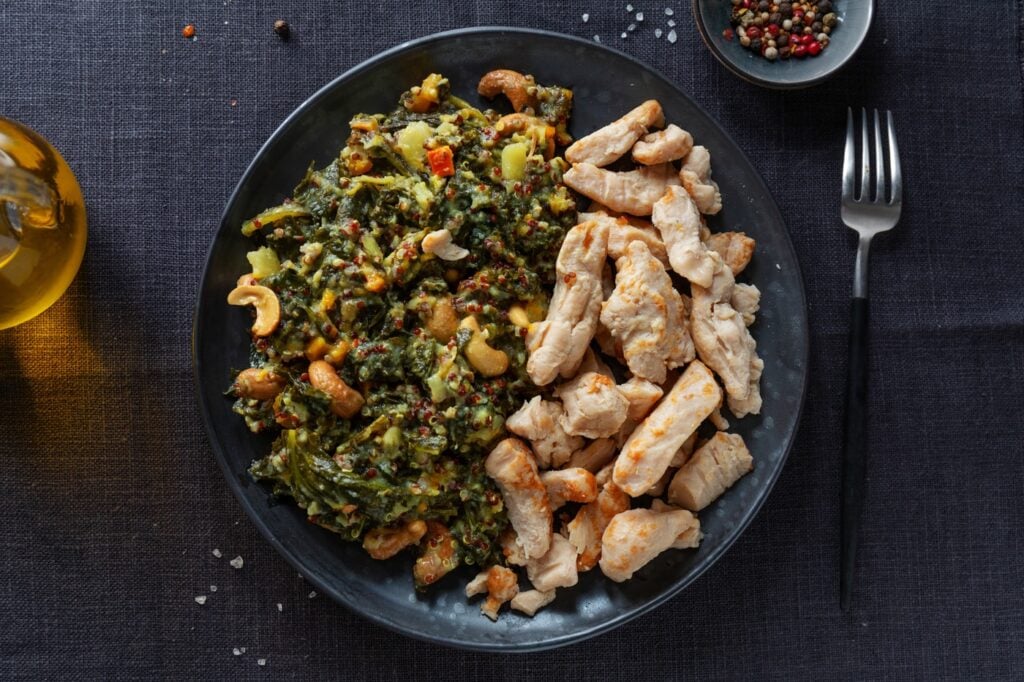 Global chicken production is immense.
Worldwide, we eat 65 billion chickens per year. And since poultry farms are the biggest emitters of microorganisms and organic compounds in the air, they're an important target for alt protein manufacturers.
Here's the first cultivated meat company to break the $5 cost barrier by bringing their production costs for lab-produced meat down to just $1.70 per chicken breast!
Headquarters: Jerusalem, Israel
Founded: 2018
Founders: Stepan Snajdar & Yaakov Nahmias
Funding: $387.8M
Using technology that's based on the award-winning work of Prof. Yaakov Nahmias at the Hebrew University of Jerusalem, Future Meat Technologies has developed a distributive platform for lab-produced chicken that's both non-GMO and affordable.
In addition to demonstrating that its single-cell technology and serum-free media formulations can reach cost parity faster than market expectations, Future Meat has also produced cell densities 10 times higher than industrial standards.
The company aims to continue pushing boundaries after receiving the largest investment ever in the cell-grown meat industry.
Lab-grown pork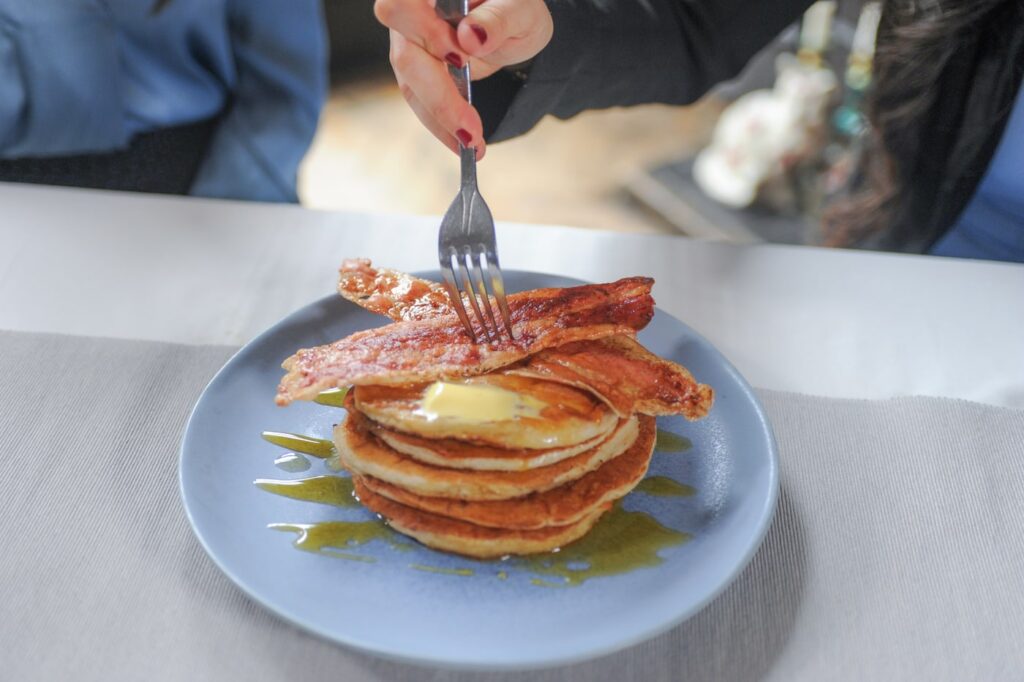 Demand for pork is skyrocketing but threats to the supply chain, such as African Swine Fever, and public health risks, such as antibiotic resistance, are cause for concern. That's why pork is a prime candidate to grow in the laboratory.
What's more, since pork shares genetic similarities with humans, medical tissue engineering technologies can easily be tailored to work on this category of meat.
The following company is showing immense promise in the creation of clean, humane, antibiotic-free, lab-grown pork due to their groundbreaking cell culture techniques.
Headquarters: London, UK
Founded: 2017
Founder: Benjamina Bollag
Funding: $3.5M
Higher Steaks' technologies innovate on bioprocess engineering and biomaterials while focusing on the end-to-end solution.
While the lab-grown meat company is currently keeping many of their techniques under wraps, they have specified that their cells are grown without fetal bovine serum.
The exclusion of this popular cell culture supplement may improve the company's standing in relation to consumer perceptions.
Moreover, the company's state-of-the-art cell culture techniques don't involve the reprogramming of adult stem cells, making it considerably easier to enter the European market.
Lab-grown lamb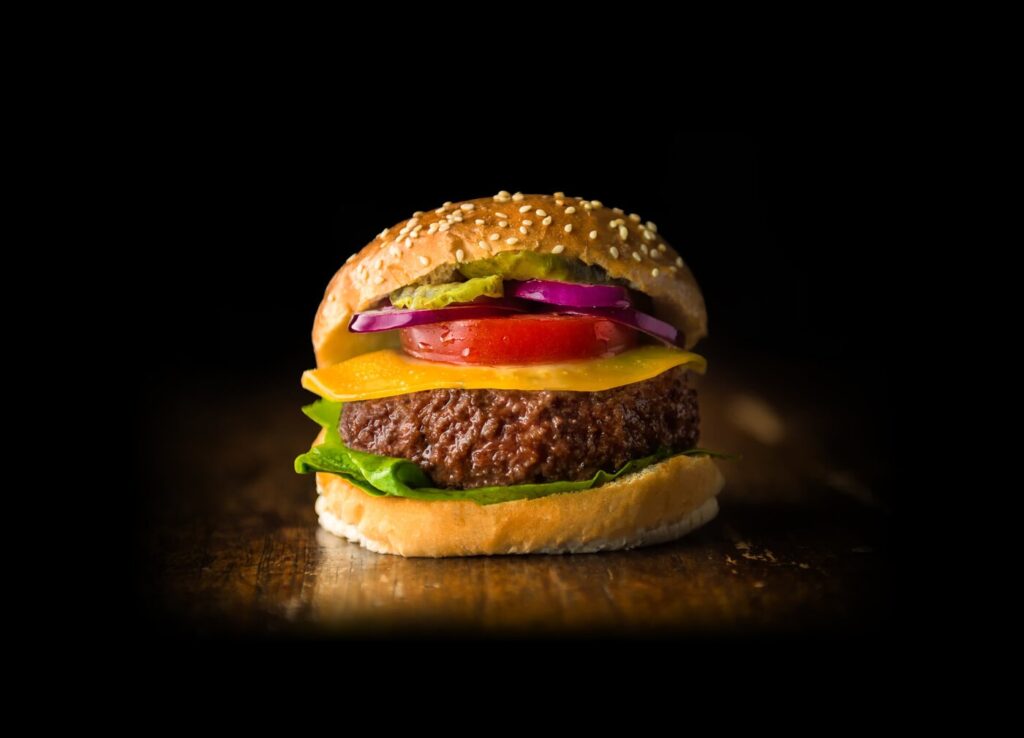 The labor requirement to breed sheep can be substantial and heritage sheep in particular require a long time until they are ready for market. In contrast, cultivated lamb can take just 2-8 weeks to produce.
Here's an example of a company that works directly with farmers to efficiently produce sustainable lamb while retaining the biodiversity created through centuries of animal husbandry.
Headquarters: San Francisco Bay Area, US
Founded: 2019
Founders: Gabriel Levesque-Tremblay & Patricia Bubner
Funding: $5.2M
Orbillion is developing an entirely new farm-to-table story. Unlike other players in the industry, the company's focus is on meat from heritage breeds such as lamb, elk, bison, and wagyu beef.
To discover which cells are most suited for commercial-scale food production, Orbillion uses advanced bioprocessing techniques that rapidly isolate, screen, and select cell lines.
Their innovative technology enables them to produce a finished product 18x faster and 10x cheaper than other cell-cultured meat companies, bringing about price parity much quicker than anticipated.
Lab-grown turkey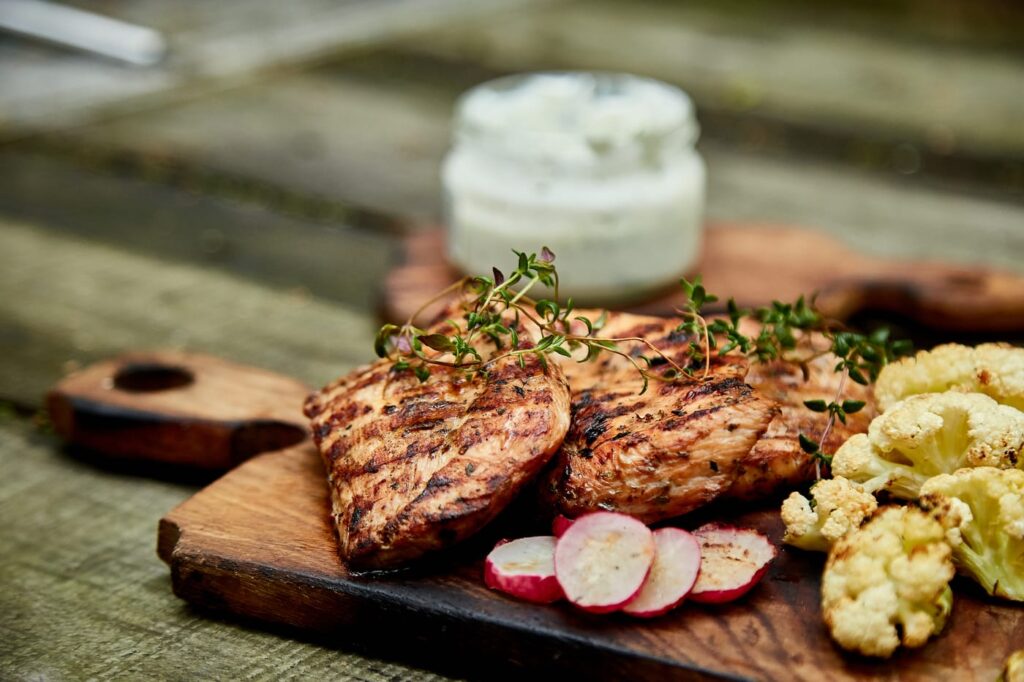 Turkey consumption has nearly doubled since 1970. Its popularity has grown particularly since it's a lower-fat, nutrient-rich substitute for red meats. Turkey has also won the loyalty of many a consumer due to its status as a festive centerpiece and is a prime target for cultured meat companies.
The following company has made it its mission to produce cell-grown turkey that can be enjoyed as part of a guilt-free family dinner.
Headquarters: Durham, US
Founded: 2020
Founders: Carson Bone
Funding: $200K
Blue Ridge Bantam is the first lab-grown meat company in the south to concentrate on America's foremost source of protein: turkey.
The company merges cell-based technology with alternative plant proteins to produce hybrid poultry products that deliver on flavor without the negative impacts associated with animal agriculture.
Aiming to have a product line in supermarkets in the near future, Blue Ridge Bantam is focused on fillet turkey cuts, as well as ground turkey and turkey fat.
They produce the desired texture and flavor through innovative scaffolding techniques, which encourage tissue and fat cells to join together in the correct manner.
Lab-grown foie gras
Arguably the most controversial food in terms of ethics, foie gras involves the force-feeding of birds for the purpose of enlarging their livers beyond normal size.
This process, known as gavage, triggers a chemical change in the liver as it stores fat cells, creating the notable smooth texture adored by many diners.
One remarkable company has found a way to eliminate the use of live birds by harvesting foie gras directly from animal cells.
Headquarters: Paris, France
Founded: 2019
Founders: Antoine Davydoff, Nicolas Morin-Forest & Victor Sayous
Funding: $57.8M
France's first lab-grown meat company, Gourmey recently raised $48 million in their Series A funding round. Their flagship cultivated foie gras honors French heritage and culinary traditions while being mindful of the future.
With its delicate yet rich, buttery flavor, it is not surprising that foie gras is one of the most popular delicacies in French cuisine.
According to Gourmey's co-founder, Nicolas Morin-Forest, the company's lab-grown foie gras is market-ready and has already won over numerous Michelin-starred chefs, top-quality restaurants, and superior meat distributors.
While foie gras and poultry are their current focus, the company is also working on many more exciting lab-grown foods.
In fact, after its recent funding round, Gourmey aims to build a 46,000-square-foot innovation and manufacturing hub to produce its cell-grown meat at scale.
Achieve your own success
Currently, more than 200 cultivated meat companies exist. While the brands mentioned above are proving that success is more than achievable, many companies are still in the R&D phase.
In an industry characterized by rapidly increasing knowledge and access to technology, sorting legitimate advice from the constant stream of superfluous information is challenging.
To transform the surplus of information into a high-level strategy and successfully navigate the field, please reach out to us at Bright Green Partners, the leading alternative protein consultancy.