More than 3 billion people are reliant on seafood as a significant source of animal protein.
And yet, the seafood industry remains one of the most unsustainable; according to the UN, less than 87% of global seafood production ends up for human consumption.
Plant-based seafood provides food innovators with extraordinary potential to tap into this market and meaningfully improve global access to sustainable seafood. However, compared to other alternative proteins, this nascent category generates its own unique challenges and opportunities.
Keep reading to learn more about the rapidly growing plant-based seafood sector and which factors will influence whether industry players will sink or swim.
Demand for plant-based seafood is growing
The FAO reported total fisheries and aquaculture production at a record 214 million tonnes in 2020.
It may not come as a surprise then to learn that more than 90% of wild fisheries are classified as overfished or harvested at maximum capacity.
We find our oceans approaching the crucial point of no return. Factors such as overfishing, pollution, and poor management continue to pose significant threats to biodiversity, the environment, food security, and the livelihoods of seafood-dependent populations.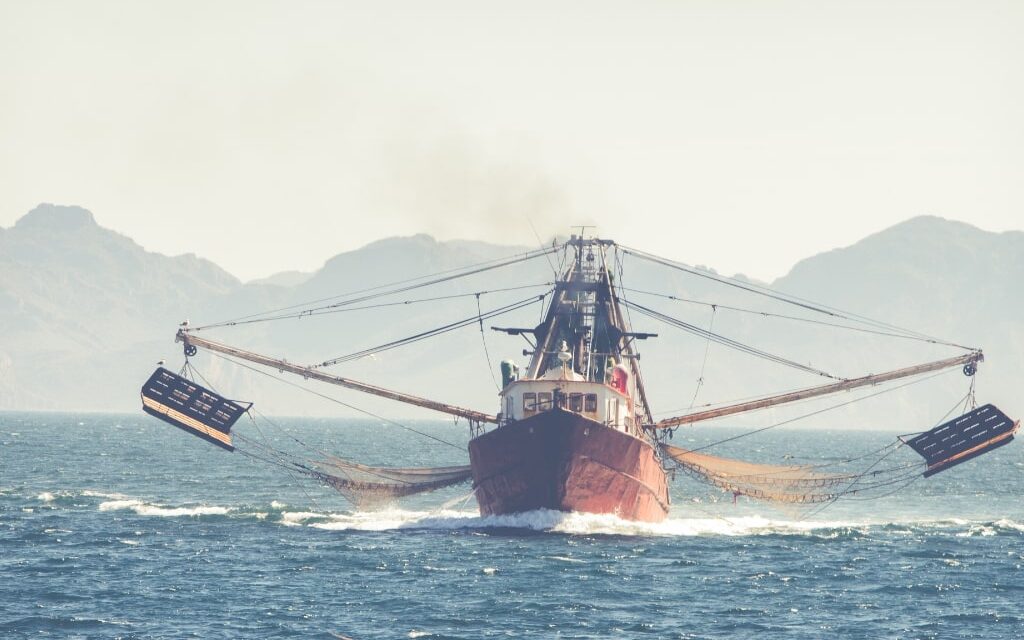 Subsequent global concern has inspired the emergence of plant-based seafood, which provides a reliable and sustainable source of food that is free from mercury and microplastics.
What's more, in the same way plant milk has supported those with milk allergies, plant seafood is offering safe options for shellfish allergy sufferers.
"Several factors, such as the high prevalence of seafood allergies and the expensive price tag on some seafood items, have created a large pool of consumers who are highly motivated to try plant-based and cultivated seafood products."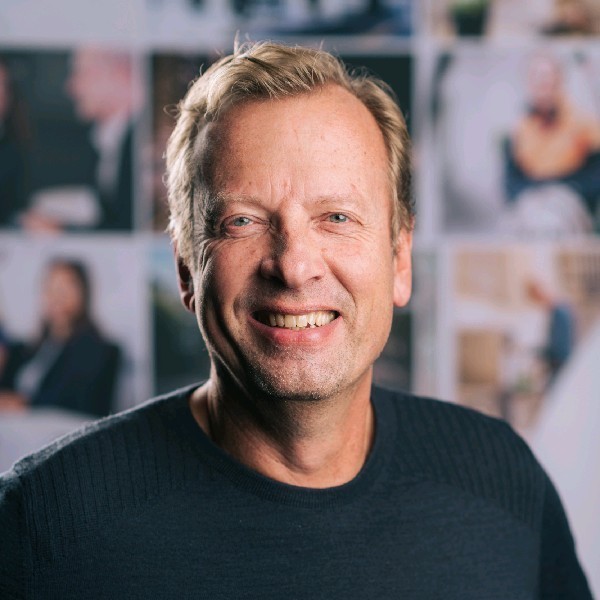 Maiko Van Der Meer
Plant-based fish & seafood expert
Consumer demand, growing investment, and participation by major food companies have accelerated the recent development of the plant-based seafood market.
To give an example of its growth, the number of plant-based seafood products sold in retail in the United States increased by 25% in 2021 and total U.S. retail sales grew by 14% in the past year.
What is plant-based seafood made of?
To make seafood plant-based, manufacturers employ a variety of ingredients.
Some of the most frequently used components include textured soy and wheat proteins, since these provide a neutral taste and color while contributing to a tender bite and chew.
Further proteins, legumes, vegetable oils, and starches are commonly utilized to improve the texture and nutritional profile of alternative seafoods.
Carrageenan, gum arabic, and other plant-based hydrocolloids can be used to improve food structure due to their water solubility, viscosity, and gelation properties. Emulsifiers and stabilizers further enhance texture.
Since seafood is rarely homogenous in color, the viscosity and concentration of plant-based dyes must be considered to allow for topical spray applications.
This will contribute to the authentic appearance throughout the cooking process until the end product reaches the plate.
In order to emulate the sensory experiences associated with seafood, one must understand the key differences in flavors including salty, briny, metallic, fatty, sweet, sour, and umami.
Once these have been identified, spices and vegan savory flavorings such as seaweed and yeast can be employed to deliver an authentic taste.
To better replicate the qualities of seafood, some companies are focusing on techniques such as precision fermentation and cultivation.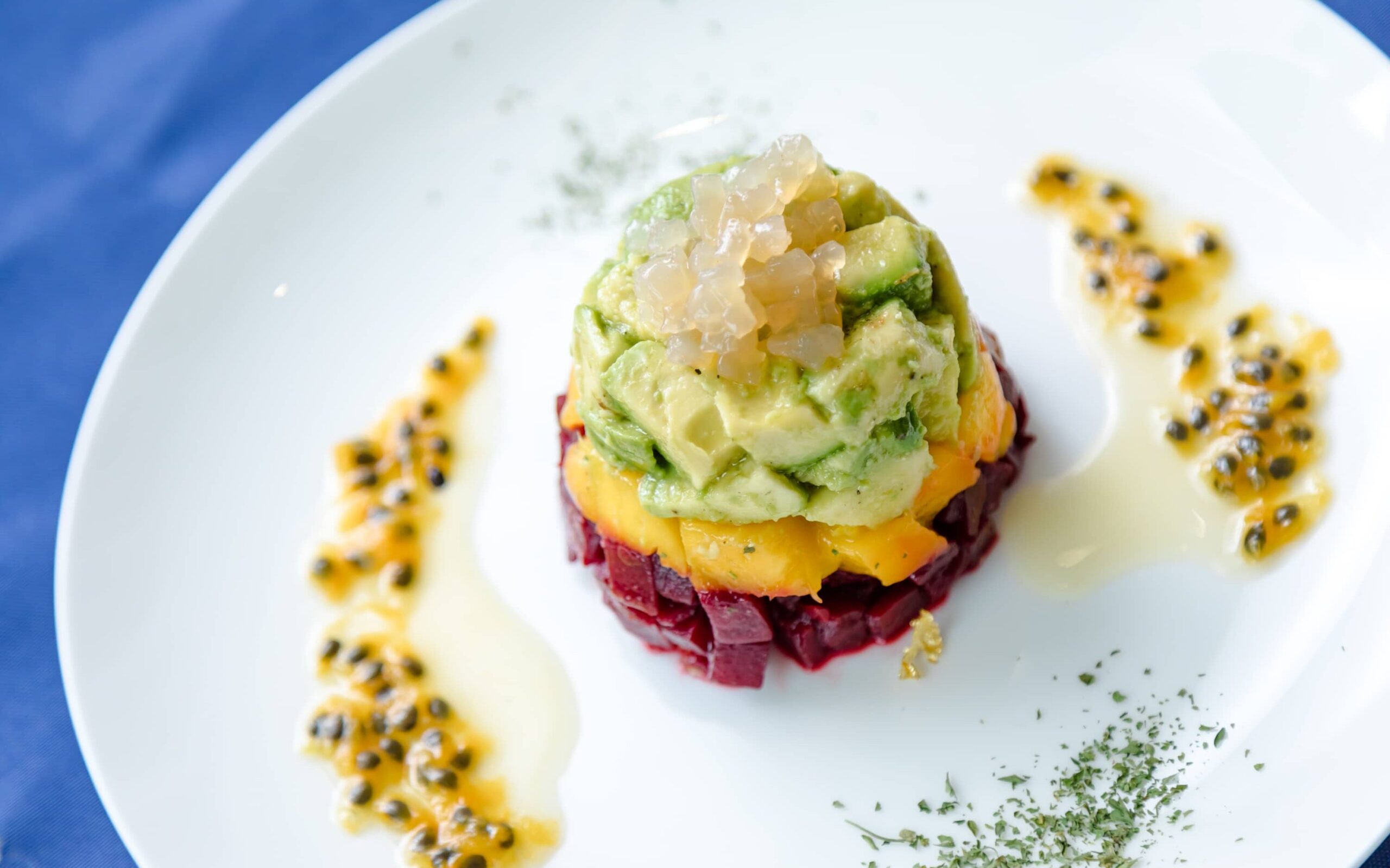 Plant-based seafood alternatives
With over 200 edible species of seafood available to imitate, food innovators have plenty of possibilities to play with.
There are already a variety of fish and seafood analogs on the market, although the majority of plant-based seafood companies have chosen to focus on widely popular species, such as plant-based fish (e.g. tuna and salmon), plant-based lobster, plant-based shrimp, and plant-based prawns.
Other sea plant-based foods that are currently available include squid, scallops, crab, and even caviar.
Is plant-based seafood highly processed?
Eating healthier is one of the main drivers for purchasing plant-based products but questions remain over whether or not plant seafood is considered healthy.
One such concern relates to the processed nature of these alt proteins.
Indeed, many plant-based seafood products are made from ingredients that have been stripped down to powders and isolates but one should also consider that conventional seafood is often highly processed too.
Genetic modification and manufacturing processes, such as restructuring and artificial coloring, are just a few of the processes used by the seafood industry.
Nevertheless, consumer perception is an important factor to consider when deciding how to bring your plant-based products to market.
Manufacturers must decide how to communicate the health benefits of their plant-based sea food products.
For example, transparency and education regarding manufacturing processes in addition to the emphasis on the product's health benefits (e.g. high fiber content and nutrient fortification) could prove useful in encouraging adoption.
A sea of opportunities for driving plant-based seafood adoption
"Naturalness" is, of course, a significant factor affecting consumer motivation but GFI's recent consumer survey revealed that the principal driver for buying plant-based seafood was in fact the absence of heavy metal and microplastic contamination.
The avoidance of common seafood-related foodborne illnesses and nutrition also featured highly. By playing to plant seafood's strengths, companies can fortify the positive reception of their products.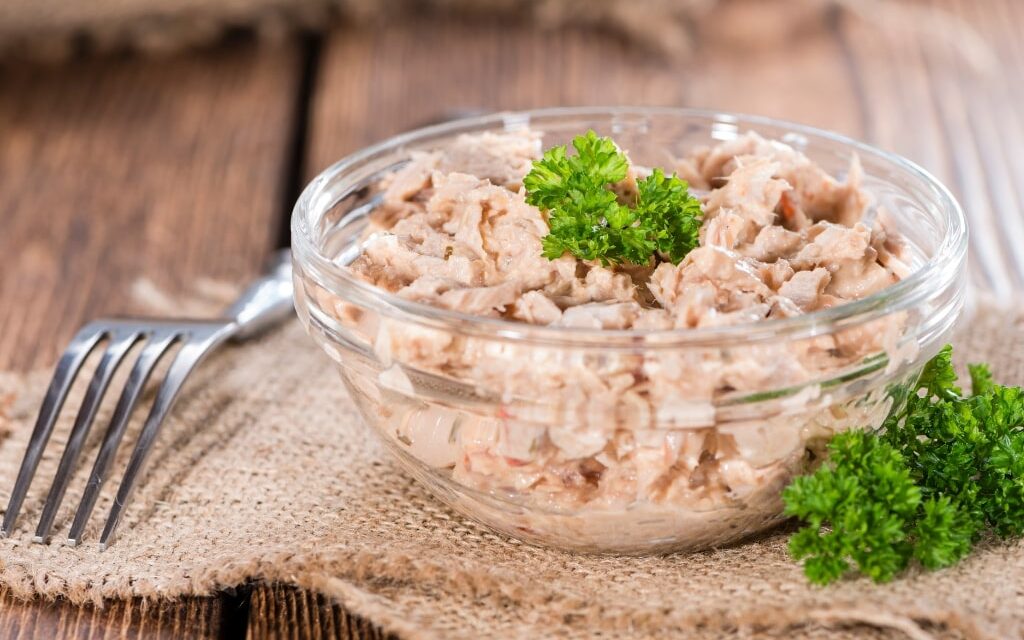 The taste and texture of the products were also considered important.
Satisfying these demands requires further investment from public and private stakeholders to fuel research and development in these areas.
That being said, opting for a b2b go-to-market strategy could be a successful alternative entry point for plant-based seafood, particularly since nearly 60% of all seafood sales in the U.S. are via out-of-home channels (e.g. restaurants and catering brands). Similar strategies have proven hugely successful for Impossible Foods and other plant-based meat companies.
Sink or swim
Alternative seafood demonstrates huge potential for meeting the global protein demand while safeguarding our fragile ocean and river ecosystems and ensuring there are plenty more fish in the sea.
As the leading alternative protein consultancy, Bright Green Partners can help you gain deep insights into the plant-based seafood industry, strategize your go-to-market plan, and secure significant market share.
Get in touch to learn how we can help you rise to the top of this turbulent market and set you apart from the competition.